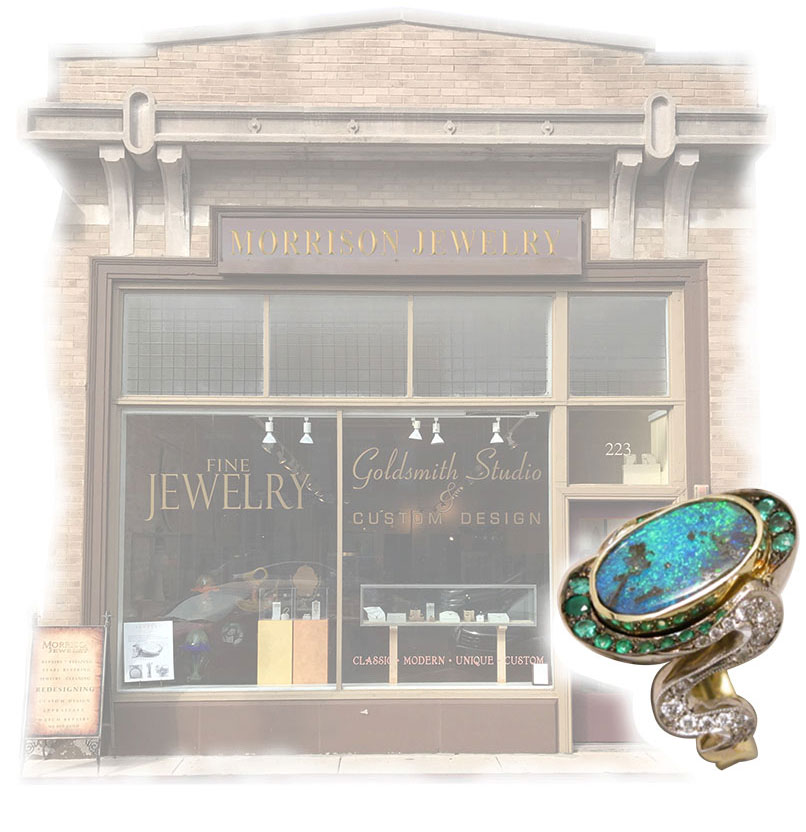 Welcome
Welcome to Morrison Jewelry. We are a traditional goldsmith's studio designing fine jewelry with a contemporary edge. The intention to manifest our passion for the love of the fine jewelry, our business came alive in 1997. The quaint historic town of Geneva, Illinois is the perfect setting for our studio gallery. Finishing and "polishing" our education, along with mastering the art of the gold smithing, we firmly established ourselves in Chicago. From that point, the inspirational collaboration with the world's best jewelers, and our participation in international gem & jewelry shows and Designers' competitions, keep our torches of creativity ignited.
Our goal has always been to share and exchange our experience and expertise with our clients and learning from them in return. Such relationships allow us to achieve the highest level of trust in the excellence of our work. We guarantee an unmatched quality of our jewelry where each piece is created with love and has its own unique "Birth Certificate."
We are well versed in a variety of styles and offer a broad selection of one-of-a-kind custom pieces. At Morrison Jewelry, you can choose from our extensive selection of certified diamonds, precious gemstones and pearls to complete your unique treasure.